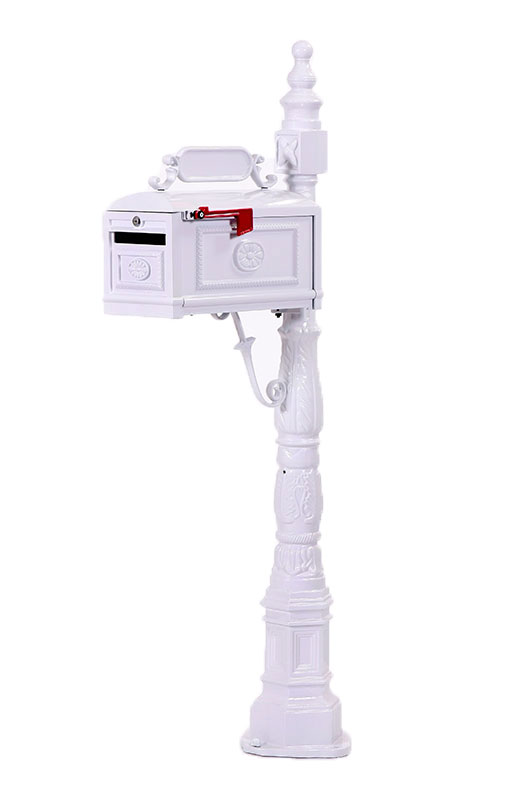 Our company is all about freedom of choice. We know that there are many different applications for mailboxes depending upon the nature of the property in question. The product line that we have developed is extensive, because we want to be able to satisfy the needs of all homeowners, contractors, developers, and neighborhood associations. With the above in mind, we recognize the fact that high-quality, long-lasting rural mailboxes can be hard to find, so we have taken the initiative to produce the ideal solutions.
We chose the name Better Box Mailboxes very carefully, because we knew that we really would not be able to stand apart from the crowd if we did not create a genuinely better mailbox. Gauging from the customer satisfaction rate and repeat business that we get, it would appear as though we have achieved our goal. The residential customers that we have give us rave reviews, and we also work on an ongoing basis with highly respected developers and contractors who will not settle for anything less than the best.
For us, it all starts with the selection of materials. We want our products to withstand the test of time, so we use cast aluminum that will never rust, regardless of the weather conditions. Plus, we apply a special DuPont finish to provide an extra layer of protection. The people that we have on our hands-on production team are highly skilled, committed craftsman, and they look at each piece that they create as a genuine work of art. Their commitment to excellence shows when you see the work that they produce each and every day.
In many cases, when something is built to be extremely durable, it winds up looking like a Sherman tank. This is definitely not the case when it comes to our rural mailboxes. We put just as much effort into the design and our team has come up with some absolutely stunning, aesthetically pleasing products. You get the best of both worlds when you work with Better Mailbox: Quality construction and eye-catching designs that will beautify your home and ratchet up your curb appeal.
Contact Better Mailbox Right Now!
When you read about the quality of our mailboxes, you may have concerns about the price that you have to pay. In fact, we have structured our company to be able to provide value-based pricing. We manufacture our own products and ship direct from our facility. If you would like to speak with a member of our team on the phone, we can be reached at 864-386-9845, and you can simply click and shop if you visit our Shop Now page.